Houses for sale
No. 284
This charming village style house was built 22 years old has been fitted and furnished in typically village style. The house is 80 square metres on a plot of 275.50 square metres.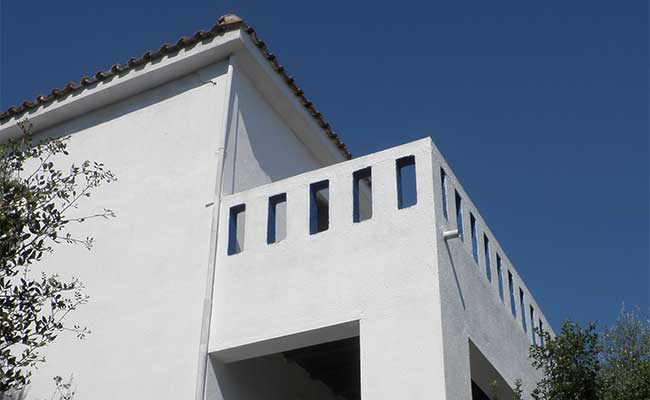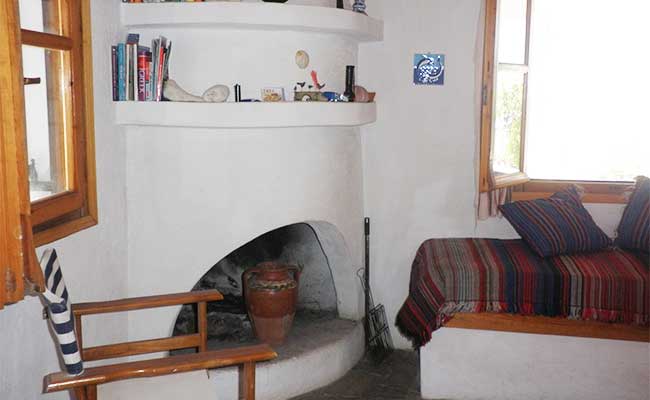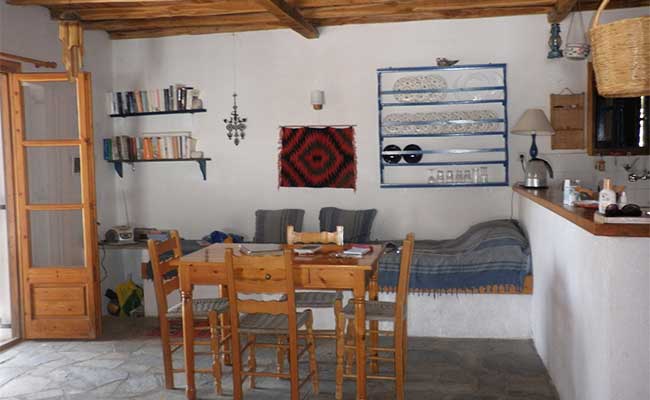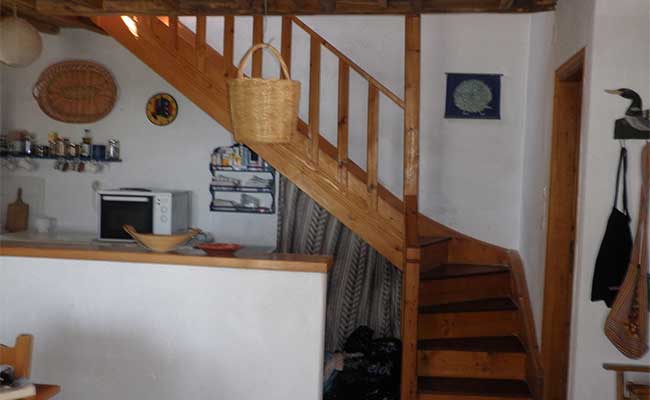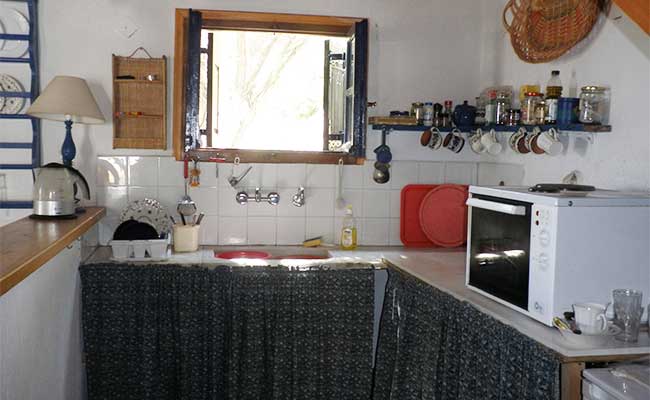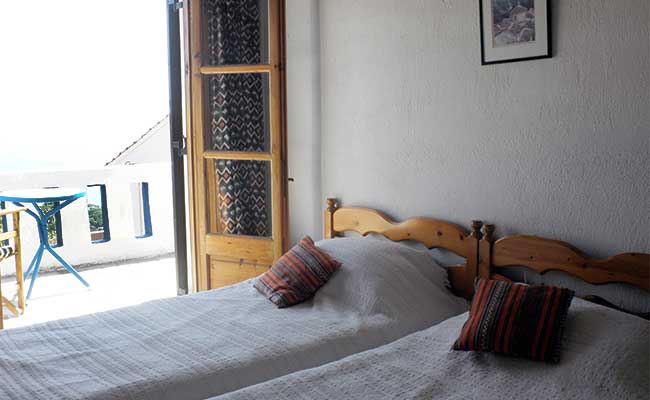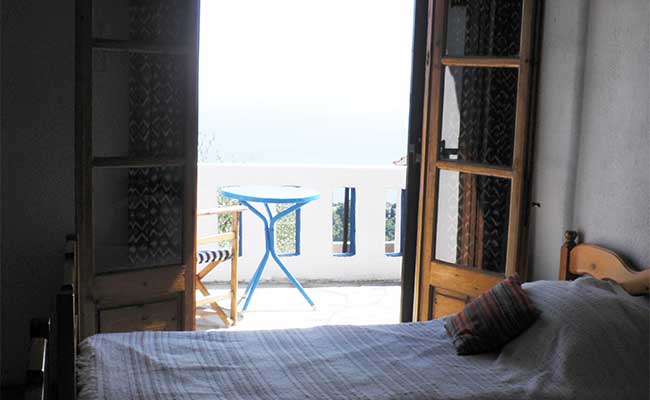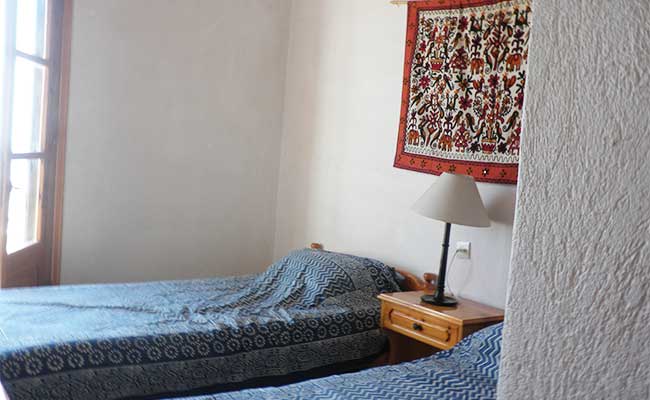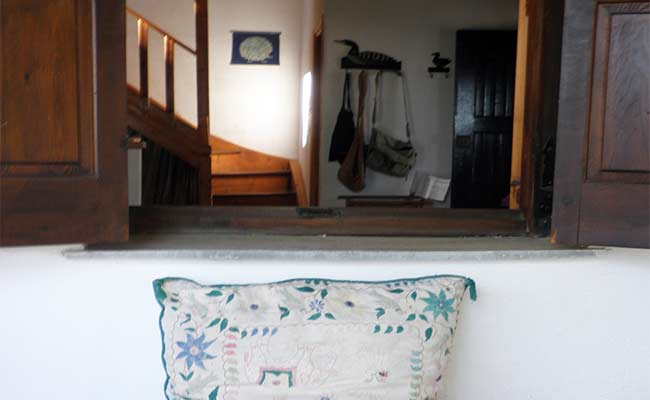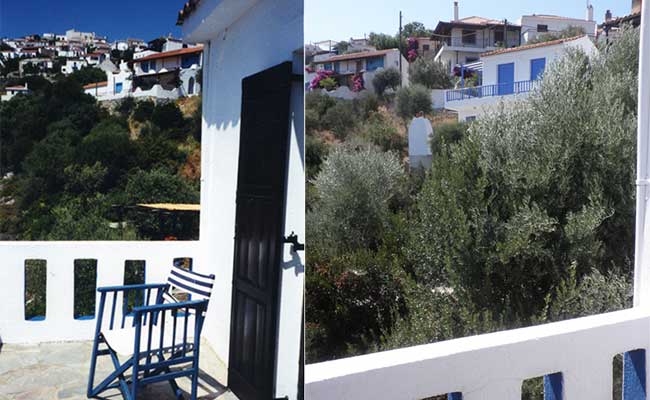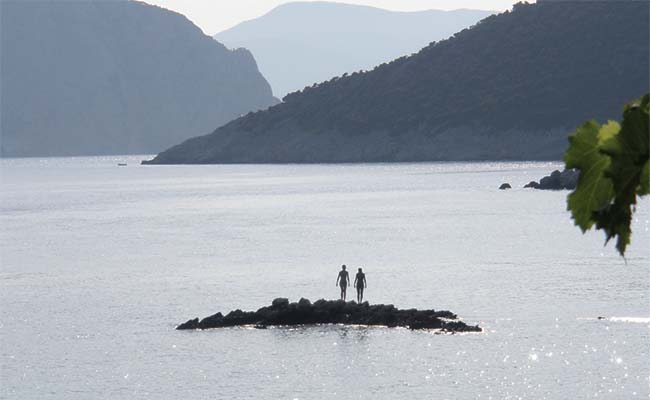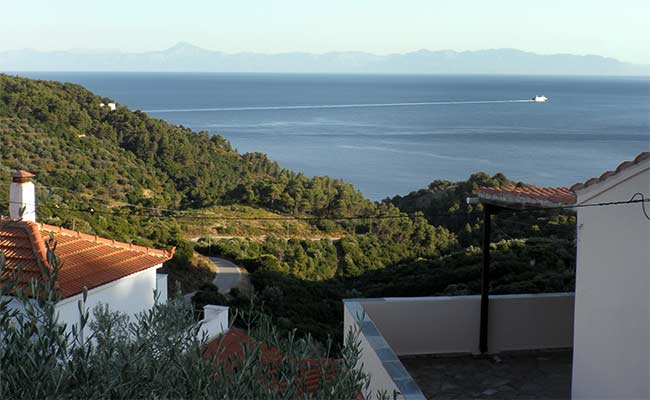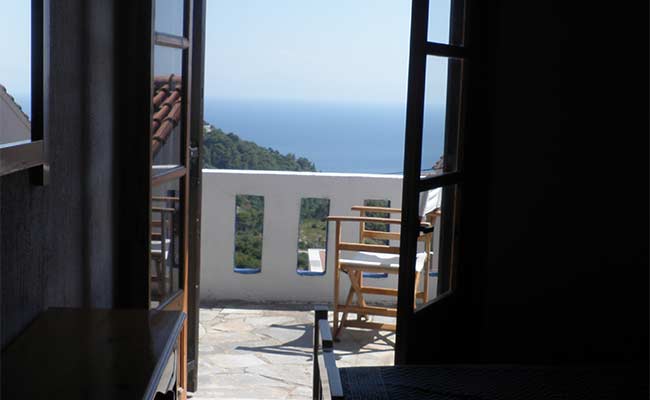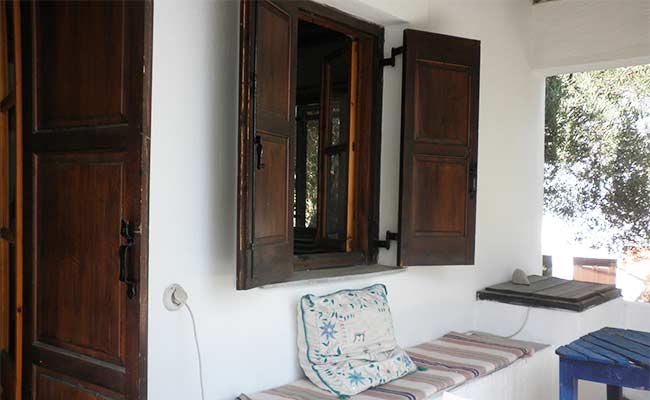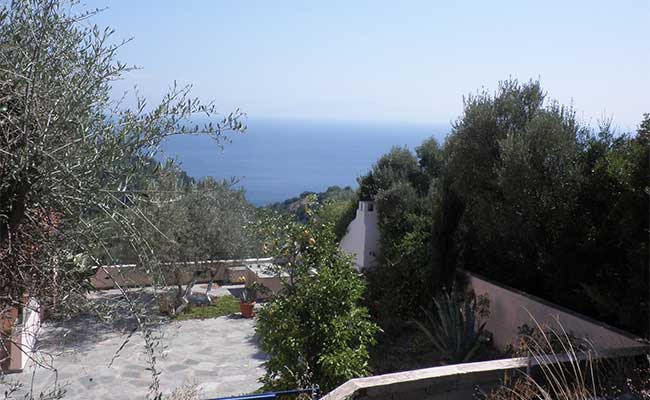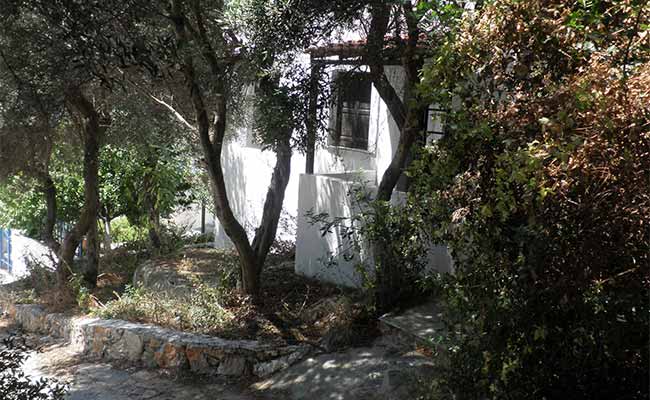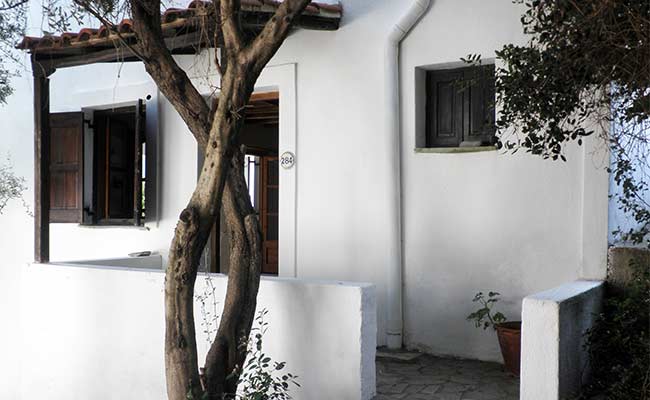 The house is situated near the southern rim of the village and in a quiet position. The outside entrance areas offer a lot of shade and privacy. The house has mains water and electricity plus a water storage tank and water pump. It is single wooden glazed with solid wooden shutters.
Entrance
On entering the solid blue wooden door you go straight into an open plan sitting room cum kitchen dining area which has a shower room off. The ground floor and outside terrace are plaka stoned with built in storage seating in the sitting room on two sides. The room is lined with a wood ceiling. There is a typical Alonissos style corner fireplace with built in niches for treasures. Apart from the built in seating there is also a full size day bed, a table and chairs plus bookshelves. This area is divided from the kitchen area by a half wall. The kitchen has a marble sink with an extra tap for water directly off the mains. Above this is a window looking to the side of the property. The work surface is curtained below with a small fridge and cooker.
Next to the kitchen is a shower room which contains the necessary and is tiled but could do with updating. It has blue floor tiles and white wall tiles.
The sitting room area leads onto a covered plaka terrace with built in seating against one wall. The verandah is wood covered giving a solid flooring to the upper terrace. There is a water pump concealed in a locker on the veranda and access to the water storage tank. From this shady terrace are stone steps leading down to the long garden which extends out from the house in a strip. At the far end of the garden is a plaka covered viewing area which has lovely sea views facing south.
Upper floor
Going back to the house wooden stairs lead up from the open plan area to an open hall well with a chest of drawers. Off this area are two bedrooms. Both have open chestnut beamed roofs. Both have twin beds, built in cupboards and dressing tables. Bedroom one has balcony doors on to a wooden balcony. There are lovely views over the sea to Thio Adelfia Islands, south over Megalo Mourtia bay and back up to the Old Village.
The second bedroom shares the same views and has balcony doors and a side window and an en suite shower room with white wall tiles and a plaka floor.